Now that the leaves are changing colors, it's time to start planning for your family's Thanksgiving feast and Christmas parties. If you're the host, you know how stressful it can be to plan, prep, and parade around the house with an ear-to-ear smile. As my mother used to say: "Early planning prevents premature baldness." Here are a few tips to pull off an amazing party for the holidays, each and every year.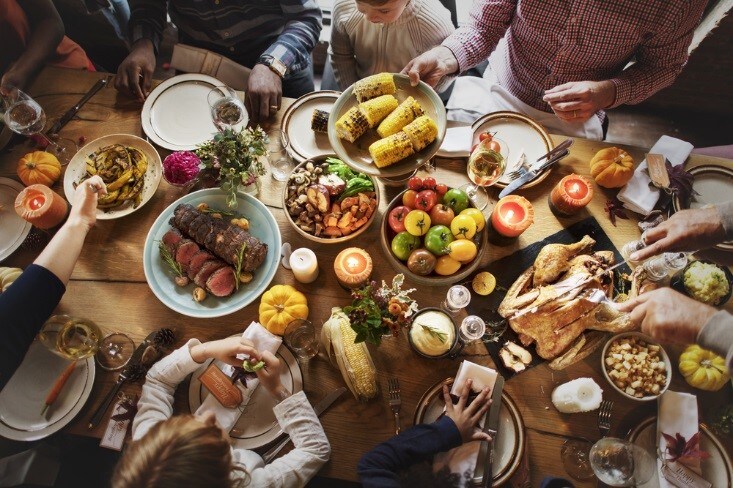 Don't Stress the Thanksgiving Feast
America's favorite day of football and food is just around the corner. Not only is it the biggest traveling holiday of the year, it's also the biggest stress-causing nightmare for any unorganized host. Instead of shooing away your mother-in-law, get her involved! The biggest way to reduce your stress is getting your family into the mix.
Plan the Turkey Day menu early. Ask your friends and family for a final head count no later than two weeks before the meal. Once you have the final number, sit down and write out the entire menu. Don't forget small snacks before the main feast; these serve to keep your guests happy and reduce the number of non-useful hands in the kitchen (aka. Dad).
Make sure you buy your turkey no later than a week before the meal. This is especially important if you are hosting a large celebration. The larger the bird is, the more time it needs to properly thaw. An undercooked turkey will surely have you on the "no-fly list" next year. (A blessing in disguise?)
As you plan your menu, think of a timeline for the big day. Do you have family commitments, such as a football game or parade to plan around? What time do you want your guests to arrive? These are questions to contemplate as you plan your day's agenda and meal prep.
Get your family involved in the meal. Yes, you are hosting, but that does not mean you have to do all the cooking. Ask friends and family members to bring a favorite side dish, drink option, or dessert. This saves you time, allows them to feel like an important part of the holidays—they are, but recognition is always a great gift—and gets everyone excited to see which member of the family can't cook a lick.
Plan some activities for your guests. Beyond the food and football, Thanksgiving is a time for new and renewed friendships. Enjoy some games with guests of all ages. Bobbing for apples is a fun way for the kids to pass the time. Consider planning a family athletic event in the backyard. Perhaps make it competitive by suggesting that the losing team does the dishes!
Ask younger children to create table decorations. Make it as simple as coloring posters or as complex as cutting intricate table liners.
If you are hosting people from out of town, consider offering a key basket at the front door. Ask adults to put their keys in the basket, thus disabling them from getting too merry with the wine before heading back home.
Plan to have a sleepover for out-of-town family and friends. No one wants to travel after a huge meal. Set up the house to host a fun overnight party, just like those in middle school.
Don't forget your Black Friday shoppers. After the meal, once everyone has settled down or passed out, figure out your Black Friday shopping route. Plan, plan, plan, and be sure to check out our Toyota lease deals once Thanksgiving rounds the bend! You might find owning a new Toyota or affordable used car to be the best present to give yourself.
Turn your leftovers into a fun breakfast before you hit the chaotic Sedalia stores. Create space in your fridge by consolidating your leftover dishes into some delicious brunch. Mmm.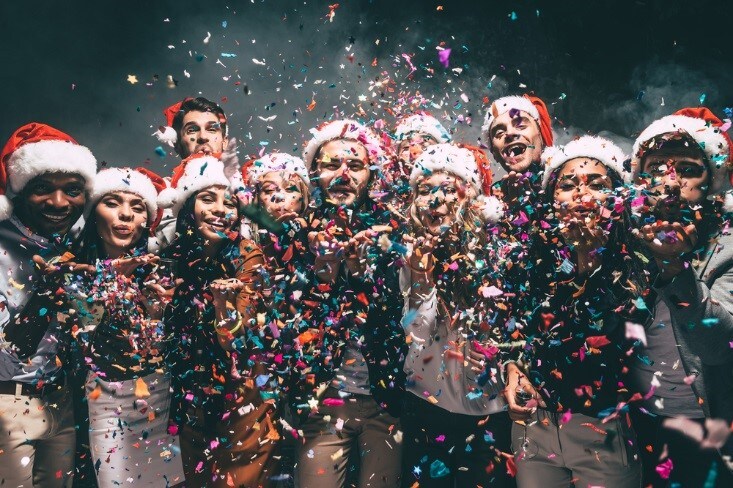 Ho-Ho-Hosting the Ultimate Christmas Party
A little over four weeks after your Thanksgiving feast is the family Christmas party. Christmas is a social event—enjoy it!
Invite your guests as they are leaving your Thanksgiving get-together. Ask them to confirm if they would like to attend the Christmas festivities, hosted by "yours truly." This gives you enough leeway to prepare well.
Set up travel options for out-of-towners, such as an Uber-type service, or simply drive them from the airport yourself. If that's the plan, consider how your vehicle reflects you on a personal level. If you wouldn't be caught dead being seen in your clunker, it might be time to make an upgrade. Check out the new Toyota cars for sale at our new car dealership in Sedalia (we heard that some people like the Camry and Corolla).
Bring back the Thanksgiving key basket for your guests who drive themselves. If there is any concern about their sobriety, keep their keys. Invite them to stay for the night!
Plan a party for all ages. Keep the decorations in line with the theme of the party. If you are hosting both adults and children, make a new all-ages tradition. For instance, hang some older Christmas ornaments alongside newer ones.
Sit down the with kids and create fun decorations such as paper or popcorn chains.
Keep the menu memorable but shoot for "easy to prepare." Christmas means relaxing, so don't go crazy obsessing about the food.
Plan some fun games and activities for the family.
Make sure you have extra trash bags or recycling cans for torn gift wrap and bows. These spare garbage bags will cut down on the amount of time you need for cleaning up.
Remember: the holidays are for celebrating with your friends and family, so don't worry about the small stuff. Just enjoy the time together, make some lifelong memories, and snap a few pictures. But if you do need a new car, contact us at (660) 530-2282 or step into our Sedalia Toyota dealership at 3110 West Broadway to browse our current selection of holiday treats, such as the all-new RAV4 or Tundra.
From all of us McCarthy Toyota of Sedalia, we hope you have an unforgettable holiday season!
Sources:
http://www.butterball.com/how-tos
https://www.realsimple.com/food-recipes/cooking-tips-techniques/thanksgiving-timeline-checklist
http://www.foodnetwork.com/thanksgiving/leftovers/best-thanksgiving-leftover-recipes
http://redtri.com/family-christmas-party-games/slide/1