Nobody likes to sit inside of a freezing car in the winter! Luckily, there are some easy ways to get a car heated up quickly so that you can head to work in comfort. Try some of these tips to ensure your fingers and toes are toasty once the freezing temperatures start settling in.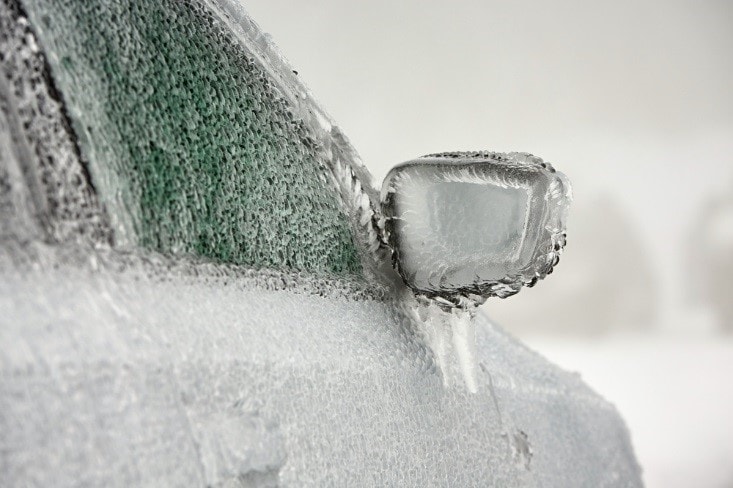 1. Start your car remotely, and let it heat up while you finish your morning cup of coffee. Remote-start systems are commonly offered as aftermarket devices, but some models of cars that have them pre-installed. The 2018 Toyota Camry, for example, includes a standard remote-start system in certain trims. If you have an older vehicle, you can order a remote starter or other authentic Toyota accessories at our Sedalia Toyota dealership. We'll even install it for a low price!
2. Blast the heat. Using the "recycle cabin air" option isn't always the best option in the winter because it results in excess condensation and window fog. Instead, pull air in from outside—it is forced through the heater core, so it comes in hot and free of excess moisture. Once your cabin is sufficiently warm, recycling that air is the most efficient source of continuous heat.
4. Run your windshield defroster. In many cars, this little heater can pump out warm air before the main vents can do the job.
3. Instead of letting your defroster melt ice, clean your windshields and windows while the car interior heats up. This saves time and wasted fuel. Snow and ice will also be easier to remove as the heat begins penetrating the auto glass.
5. Use an engine block heater. It can bring the engine up to about half of what it typically takes to generate heat, thereby halving the amount of time you must wait. Just remember to remove it before you start the car!
6. Make sure your car is well-maintained. Winter car maintenance can spot problems like stuck thermostats, clogged heater cores, and other issues that can interfere with cabin heating. If you need assistance with your winter car care, trust the experts at McCarthy Toyota of Sedalia. We can perform thorough inspections and repair any problems that undermine your car's ability to heat up.
Get Winter Toyota Service in Sedalia, MO
These are just some of the ways you can get your cabin temperature up faster on those cold winter mornings. Experiment to see what works best for you, and remember to visit our Sedalia auto repair shop to tick items off your winter vehicle maintenance checklist. Schedule a Toyota service appointment online or call our technicians at (660) 530-2282 for more details.
Sources:
https://www.autobytel.com/car-buying-guides/features/10-best-cars-with-remote-start-131162/
http://worldclassautoservice.com/use-cars-recirculation-button/
https://lifehacks.stackexchange.com/questions/229/how-can-i-more-quickly-warm-up-the-interior-of-my-car-during-winter