Bold. Sexy. Dominant. The road to Avalon, where myth and legend unite to forge unbridled power. This sums up the 2019 Toyota Avalon. Smooth, sleek lines and a rugged front grille manifest dynamic confidence. Meanwhile, an upgraded, muscular V6 engine propels velocity. This new Avalon release is certainly everything your doctor prescribed, and it's available for sale and lease today at our Sedalia Toyota dealership!
Oh, we promised a list of the best new Avalon features, didn't we? Our Toyota dealer's word is our bond, so here you go.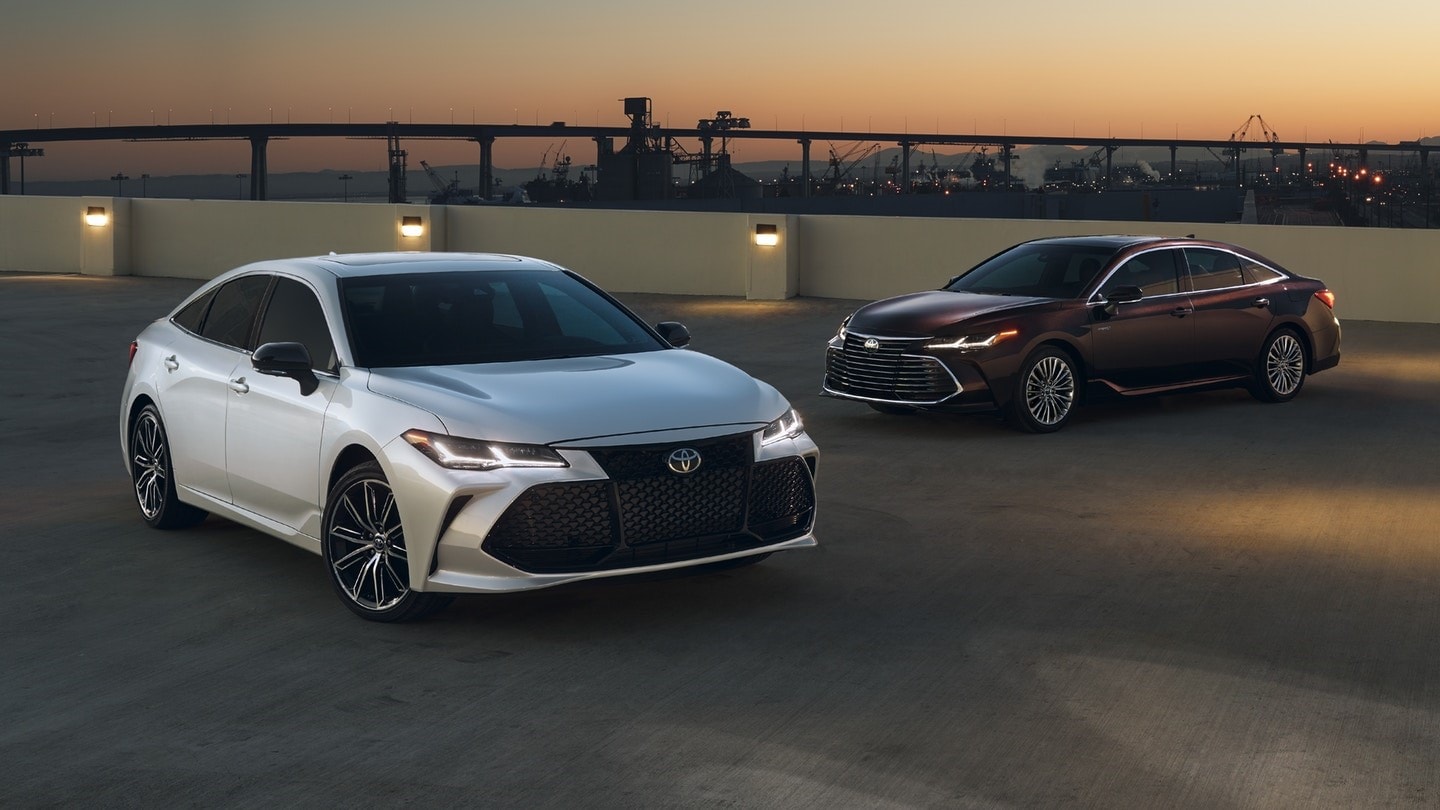 An Entrance To Be Envied
The 2019 Toyota Avalon made its impressive debut at the 2018 Detroit Auto Show. With two new colors—a brilliant Harbor Gray Metallic and bright Opulent Amber—Toyota's largest sedan is longer, wider, and sits lower than its predecessors. Its width has been increased by 0.8 inches, while its wheelbase length has gained an approximate 2 inches.
In April 2018, Toyota unveiled its new creation at its Georgetown, Kentucky, plant, which is currently the largest Toyota production facility in the world. It's also the first Toyota facility in North America to build on the TNGA (Toyota New Global Architecture) manufacturing platform. The TNGA leverages leading-edge assembly technologies to produce cars that combine aggressive, athletic styles with revolutionary torque capabilities.
So, if you're looking for power and sophistication, look no further than Toyota's flagship Avalon sedan.
Out with the Old, In with the New
The 2019 Toyota Avalon is the Han Solo of the sedan universe. It's bold, independent, and non-conformist. Everything from its sleek, lightweight build to its radical 0.31-inch radius corner screams sports car. Yet, every inch of the interior boasts accessibility and elegant comfort. So, it's no surprise that the U.S. News & World Report has ranked the Avalon #1 in the large car category. New features include:
Sports-oriented engineering. This includes Adaptive Variable Suspension (AVS), Active Noise Control (ANC), Intake Sound Generator (ISG), and grade-specific exhaust baffle tuning. Don't let these big words turn you off: they're just car-speak for the Avalon's very special abilities. For example, AVS technology uses G-force sensors to detect changes in terrain and vehicle performance. The resultant data is then interpreted by an intelligent ECU (Electronic Control Unit), allowing your Avalon to make discreet suspension adjustments. The result? An effortless and fluid drive experience like no other.
Engine Sound Enhancement (ESE) lets your Avalon announce its snarling, feisty presence on the road. So, pipe up as you scorch highway gravel to your destination. (You only live once, so enjoy the ride – Oliver Gaspirtz.)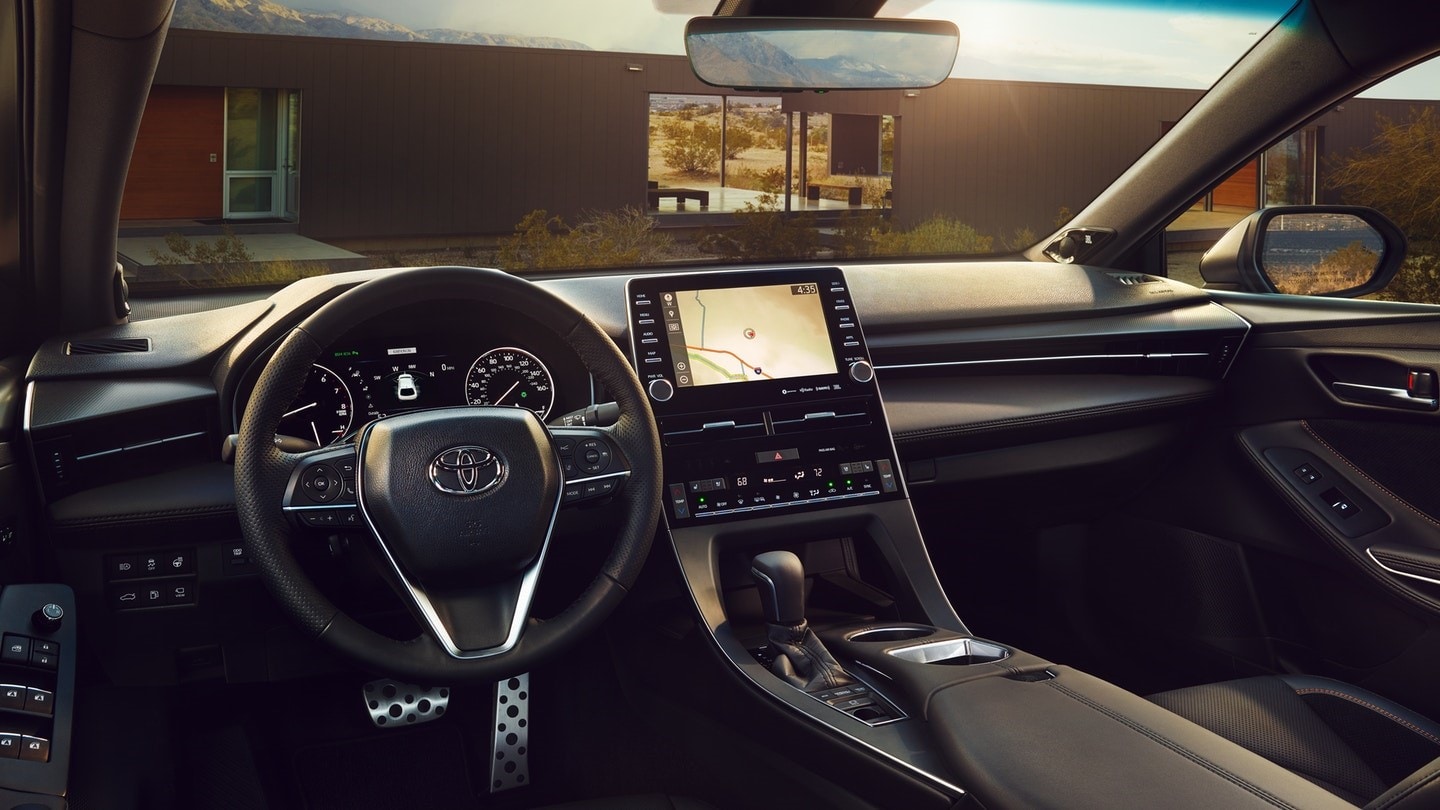 New multi-media: Apple CarPlay and Amazon Alexa integration. Toyota is making Apple CarPlay standard on all trims. However, by also including Alexa-powered device connectivity in the new Avalon, Toyota has outdone itself. To date, the iconic manufacturer leads the field in facilitating car-to-home and home-to-car communications. As the owner of a 2019 Avalon, you can check fuel levels, lock/unlock your doors, or even start your car from any Alexa-enabled device. Yowza!
Safety Technology standard across all Avalons. With the 2019 Avalon, you get Toyota's complete suite of safety technologies including Full-Speed Range Dynamic Radar Cruise Control (DRCC), Lane Departure Alert with Steering Assist (LDA w/SA), Pre-Collision System with Pedestrian Detection (PCS w/PD), and Blind Spot Monitor (BSM). These innovative safety features will protect you and your entire family.
Two new TNGA powertrains: Consumers can choose between an intense 301 hp, 267-lb.-ft. 3.5-liter V6 (2GR-FKS) or a 215-net hp, 2.5-liter Dynamic Force 4-cylinder Toyota Hybrid System II (THS II). The latter comes with a standard 650-volt electric motor (A25A-FXS) and Continuously-Variable Transmission (CVT).
With a 33-hp and 19-

lb.-ft.

improvement

on its predecessor, the TNGA-derived V6 unleashes greater power with less fuel consumption. For example, the new XSE HV grade boasts spectacular fuel economy ratings of 43/43/43! Meanwhile, the XLE HV gets ratings of 43/44/44.
How the 2019 Toyota Avalon Compares to Its Competitors
But, don't take our word for it. The 2019 Avalon beats its rivals hands-down. According to the Car Connection, the 2019 Avalon XLE HV's fuel highway rating swamps that of its immediate rivals, the Buick LaCrosse and the Lexus ES. Both get 35 mpg and 39 mpg respectively, compared to the Avalon's impressive 44 mpg. Additionally, the Avalon's powerful V6 engine dwarfs that of the Chrysler 300 in the large car category.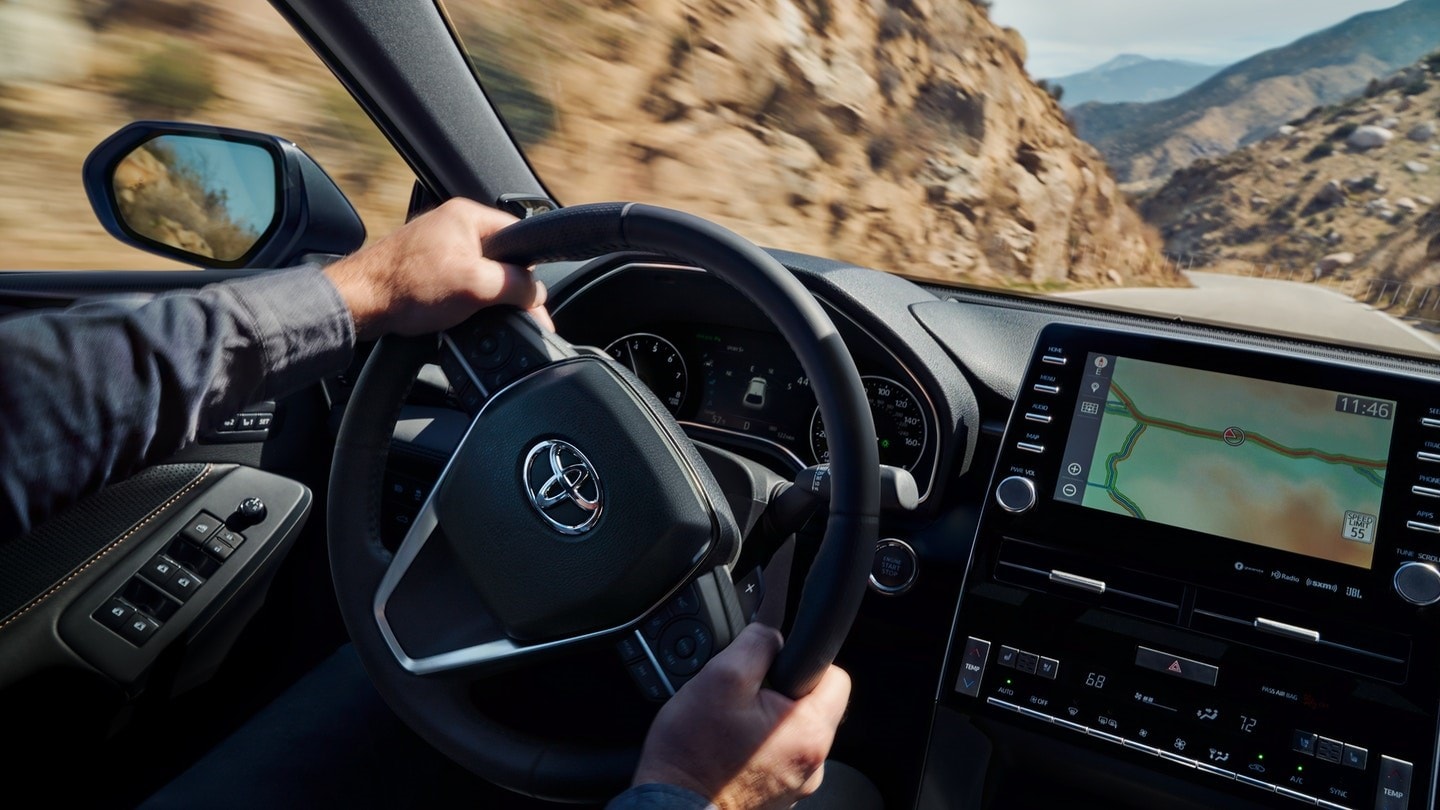 What McCarthy Toyota of Sedalia Does for You
Try our Toyota lease deals in Sedalia if you like the comfort of semi-ownership. If you change your mind and would like to buy your Avalon keys outright, you can finance a new Toyota in Sedalia, no problem! We offer low-APR loans, $0 Money Down Loans, 0% finance terms, and easy credit approval. Last, but not least, we provide unparalleled service to all our valued customers. It'd be our pleasure to help you get the best deal on the best car.
At McCarthy, it's all about what you want. So, if the specs on the 2019 Avalon have you jumping for joy, contact us at (660) 530-2282 to set up a test drive. Our Sedalia car dealership is proud to represent the regions Whiteman Air Force Base and Knob Noster, MO. Enjoy your new car!
Sources & Photos:
http://toyotanews.pressroom.toyota.com/releases/all+new+2019+toyota+avalon+beams+effortless+sophistication+style+exhilaration.htm
http://toyotanews.pressroom.toyota.com/releases/future+toyota+manufacturing+all+new+2019+avalon+kentucky+production+showrooms.htm
http://autoweek.com/article/detroit-auto-show/2019-toyota-avalon-debuts-detroit-auto-show
https://de.wikipedia.org/wiki/Oliver_Gaspirtz
http://pressroom.toyota.com/tnga/
https://www.topspeed.com/cars/car-news/the-adaptive-suspension-on-the-2019-toyota-avalon-works-wonders-ar180871.html
http://www.motortrend.com/cars/toyota/avalon/2019/2019-toyota-avalon-touring-first-test-review/